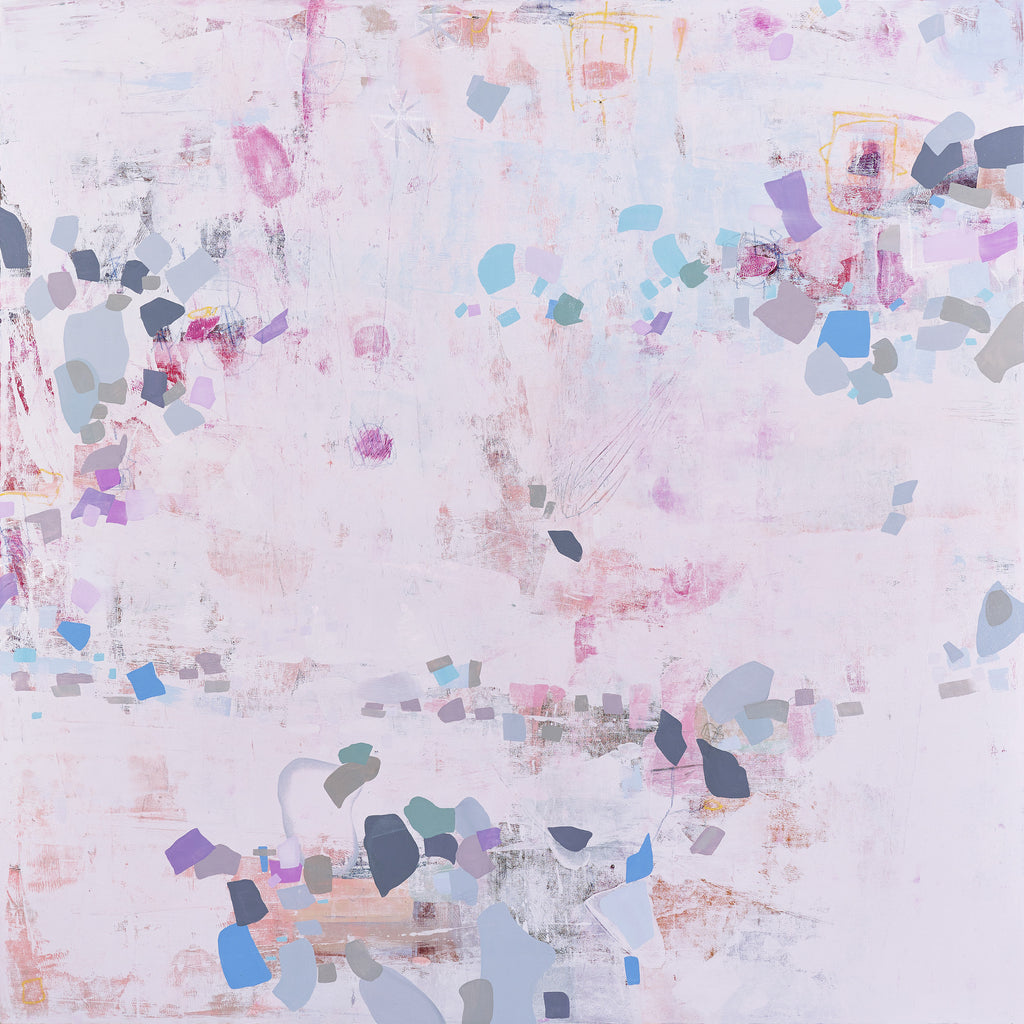 Melanie Berman's exciting new abstract works gently weave a spell by connecting our natural surroundings with our dreams and imagination.
Frivolity affection and joy are expressed in Berman's paintings whilst emphasising our natural surroundings.  To contemplate visual signs, myths and the unknown. Oscillating shapes appear to float in space. Detached and overlapping deities of different sizes glance and grace the canvas with their transcendence in a dream like state of flux. Fragmentation of these shapes offer inner serenity and an intelligent discreet view on the natural world. The space in-between the shapes becomes part of the visual field. 
One shape has a relation to the other shape which makes the 'expression'. Unconscious threads seemingly connect the shapes without a perspective, are locked in a puzzle to be awakened .Whilst the portrayal of movement appears to change the shapes as they move across the visual field, making the space's in-between the shapes not inert or negative but a cohesive space. Berman builds a labyrinthine quality which exist both in space and time.
Capitalism and consumerism are part of city life, society can not function without these forms. Expressing balance of life, the landscape becomes a metaphor of freedom of the soul. Berman believes dreams become fragmented in our subconscious by renewing their stasis and energy, we are able to return to the desired surroundings.
Lines, marks, scratches of gestural abstraction and painted symbols play with our awareness and our intrinsic values that are primordial: one momentarily can be lifted out of the endless chains of society pressures into the visibility of pure thoughts, leaving only translucent scars behind.  One can rest a while and contemplate the comprehension of our surroundings. 
Continue reading